About Us Site News / Contact Us
About Digital Spy and the Digital Spy team
Digital Spy
was founded in 2001, combining a network of sites about digital TV, broadcasting and programming into a new destination for news and conversation about entertainment, technology and the media.
Now in its 13th year of operation,
Digital Spy
serves over 145 million pages to more than 20 million people every month (Google Analytics), and is the UK's pre-eminent home of news and discussion about entertainment of every kind.
Digital Spy
operates editions in five territories and is executing an ambitious international rollout.
Our discussion forums have more than 445,000 registered users and 57.3 million posts, and together are amongst the world's busiest English-language social venues for entertainment and technology.
Digital Spy
's world headquarters are in London at the offices of our parent company,
Hearst Magazines UK
, with an office in New York City and team members based across the UK, United States, and Australia.
Quick Contacts: Editorial / Forum Support / Sales / BusinessJoin our team
---
Management Team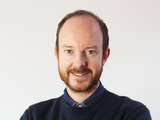 David MoynihanEditor
dmoynihan@digitalspy.co.uk
@DavidMoynihan
A four-time BSME Awards winner, David manages the editorial team to bring 22 million monthly users over 150 articles every day.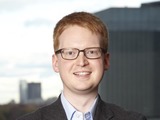 James WelshCo-founder, Digital Spy; VP/Platform, Hearst Digital Media
jpwelsh@hearst.com
@James_Welsh
James co-founded Digital Spy and runs platform technology at Hearst Digital Media.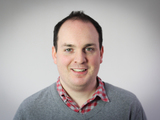 Alex Fletcher
Deputy Editor
afletcher@digitalspy.co.uk
@dsrealitybites
Alex is Digital Spy's Deputy Editor. He helps the editor in the running of the site and has a particular focus on features, video and writing about television.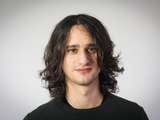 Mayer Nissim
News Editor
mnissim@digitalspy.co.uk
@mayernissim
Mayer is Digital Spy's News Editor. He makes sure the site covers all the entertainment news there is as quickly and comprehensively as possible.
---
Editorial Team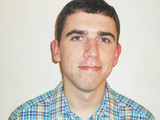 Daniel Kilkelly
Soaps Editor
dkilkelly@digitalspy.co.uk
@danny_kay
@soapscoop
Daniel looks after the soaps section of DS, which includes writing soap news, spoilers and features as well as conducting interviews and making set visits.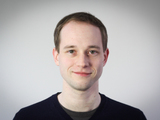 Simon Reynolds
Movies Editor
@simonreyn
@dsatthemovies
Simon manages all things movies for Digital Spy, overseeing news, reviews, features and interviews for the section.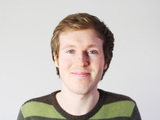 Matthew Reynolds
Gaming Editor
@Crazyreyn
Matthew oversees the gaming section, producing news, review and interview content. He helped the section win two Games Media Awards, and picked one up himself in the 'Rising Star' category in 2012.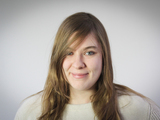 Catriona Wightman
Entertainment Editor
cwightman@digitalspy.co.uk
@catrionaw890
As Entertainment Editor, Catriona looks after all those reality TV favourites - from
The X Factor
to
The Voice
,
Big Brother
to
Dancing on Ice
- and writes about the most eye-catching non-scripted shows.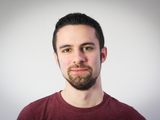 Morgan Jeffery
TV Editor
mjeffery@digitalspy.co.uk
@morganjeffery
Morgan is Digital Spy's TV Editor and oversees all coverage of television comedy and drama. His remit includes everything from
Downton Abbey
to
Doctor Who
.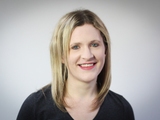 Emma Dibdin
Features Editor
edibdin@digitalspy.co.uk
@emmdib
Emma is Digital Spy's Features Editor. She oversees all non-news content including lists, reviews, recaps and opinion pieces, as well as contributing movies and television coverage.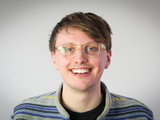 Hunter Skipworth
Tech Editor
hskipworth@digitalspy.co.uk
@HunterSkipworth
Hunter runs Digital Spy's tech section. He specialises in phones and tablets, but boasts a broad knowledge of just about every piece of consumer tech.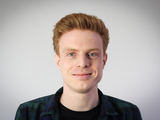 Lewis Corner
Music Editor
lcorner@digitalspy.co.uk
@LewisCorner
Lewis's role includes writing news and reviewing singles, albums and gigs. He has interviewed stars including Nicki Minaj, One Direction, Taylor Swift, The Killers and Katy Perry.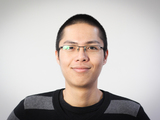 Ben LeeEntertainment Reporter
blee@digitalspy.co.uk
Ben is a regular contributor to the newsdesk, does a spot of sub-editing, and runs Digital Spy's work experience placements for students and recent graduates.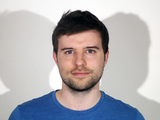 Tom Eames
Entertainment Reporter
teames@digitalspy.co.uk
@eamezey
Tom reports on general news across DS, including TV, movies, music and showbiz. He also writes regular features, TV recaps, live blogs and TV ratings roundups.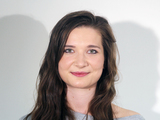 Amy DavidsonMusic Reporter
adavidson@digitalspy.co.uk
@amyep_davidson
---
Video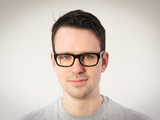 Tom MansellHead of Video
tmansell@digitalspy.co.uk
@Mansellto
Tom oversees production of Digital Spy's original video content, including interviews, set visits, features and shows.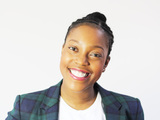 Amie Parker-WilliamsVideo Journalist
aparkerwilliams@digitalspy.co.uk
@amiepw
As Digital Spy's Video Journalist, Amie can be found in front of camera as well as behind it, producing content across all sections.
---
Editorial Freelancers
Alison Rowley, Entertainment Reporter -
@SelectedTweets
Frances Taylor, Entertainment Reporter -
@fraylor
Sam Rigby, Entertainment Reporter -
@SDRigby
Susannah Alexander, Entertainment Reporter -
@swasaalex
Katy Finbow, Entertainment Reporter -
@KatyFinbow
Harry Fletcher, Entertainment Reporter -
@Harry__Fletcher
Ryan Love, Entertainment Reporter -
@RyanJL
Rachel Babbage, Entertainment Reporter -
@rachel_babbage
Tasha Hegarty, Entertainment Reporter -
@WordsofTasha
Ben Rawson-Jones, Movies Contributor -
@rawsonjones
Stella Papamichael, Movies Contributor -
@StellaPapMic
Hugh Armitage, Movies/Comics Reporter -
@hugharmitage
Sophie Dainty, Soaps Reporter -
@Sophieee_D
Liam Martin, Gaming Reporter -
@Contra_DOG
Mark Langshaw, Gaming/Tech Reporter -
@Mark_Langshaw
Scott Nichols, Gaming Contributor -
@Duckols
Albaraa Fahmy, Gaming Reporter -
@ifalba
Jamie Harris, Tech Reporter/Sub-Editor -
@jamieharris1990
Steven Baker, Bollywood Reporter -
@bollywoodgora
Priya Joshi, Bollywood Reporter
---
US Freelancers
Jennifer Still, Entertainment Reporter -
@jenniferlstill
Justin Harp, Entertainment Reporter/Sub-Editor
Kristina Bustos, Entertainment Reporter -
@krisbustos
Leah Simpson, Entertainment Reporter -
@SimpsonLeah
Zeba Blay, Entertainment Reporter -
@zblay
Sarah Luoma, Entertainment Reporter -
@Sarluoma
---
Sub-Editors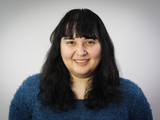 Kate GoodacreChief Sub-Editor
kgoodacre@digitalspy.co.uk
@not_catherine
Kate co-ordinates the sub-editing team from the office, works on the site's house style and occasionally goes out and about around London undertaking live reviews for the music section.
Freelancers
Adam Silverstein, Sub-Editor
Beth Hilton, Sub-Editor
Christian Tobin, Sub-Editor
Greg Laing, Sub-Editor
Jamie Harris, Tech Reporter/Sub-Editor -
@jamieharris1990
Justin Harp, Entertainment Reporter/Sub-Editor
Clare Vooght, Sub-Editor -
@ClareVooght
Sam Moore, Sub-Editor
---
PicturesKez HayPicture Editor
khay@digitalspy.co.uk
@Ktechkez
Kez manages the DS picture desk, working across all sections of the website to maintain fresh, relevant and quality image content.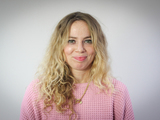 Naomi GordonPicture Production Editor
ngordon@digitalspy.co.uk
Naomi writes picture-led stories and features, in particular for the showbiz, reality TV and movie sections.
Freelancers
Donna Cini, Production Assistant -
@DonnaCini
Natalie Xenos, Production Assistant -
@njxenos
---
Engineering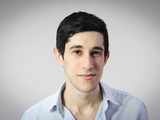 Jason MargolinSenior Architect
jmargolin@digitalspy.co.uk
@jas_m
Jason leads the engineering team that maintains the Digital Spy software platform across the main website and back-end content management system.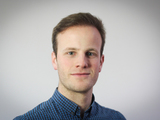 Miles WatsonFront-End Developer
mwatson@digitalspy.co.uk
Miles is the front-end developer. His responsibilities include maintaining the front-end of Digital Spy and building new features.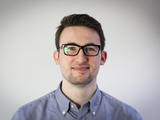 Joe GreenBack-End Developer
joe.green@hearst.co.uk
Joe works on the engineering side of things. His activities range from site maintenance to the development of new features.
---