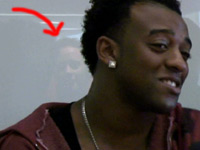 Just after I wrote the last blog entry - literally just after I pressed 'submit' - our intrepid music reporter David Balls ventured out to meet up with JLS. He says it was an interview but I have a sneaking suspicion that he was actually auditioning to be the fifth band member. He did return to the office afterwards so I'm assuming there were some creative differences or dancefloor disputes that prevented the formation of this supergroup (you can get a glimpse of his incredibly brief stint in the band on the right). There is a bright spot in this sad story though - when David was walking down the hall Alexandra Burke wandered out of the loos and said hi.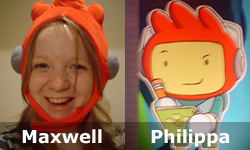 In a slightly less star-studded anecdote your beloved blogger (that would be me) toddled along to a launch party for the DS game
Scribblenauts
. I was already very excited about the game itself but what really sealed the deal was the promise of a rooster hat. Yes, you heard me, a Rooster Hat. The main character, Maxwell wears one and let's just say it did not disappoint. It's bright red and I think you'll agree that I look amazing! (Please agree, no-one else has yet :( )
In other news, Kris, Neil, and James are jetting off to America for a whole week to
party at Disneyland
do lots of work. Staying behind does have its perks though - last time we all put in our various food requests and the office was pretty much awash with candy the day after they came back (FYI peanut butter M&Ms were awesome, Twinkies were less so)!
Phil x