0
Australian TV News
'Celebrity Apprentice's Deni Hines 'thought she'd hate Pauline Hanson'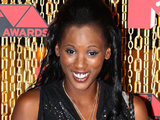 Deni Hines
has revealed that she gets along with Pauline Hanson.
The Australian singer, who
was eliminated
from
Celebrity Apprentice
earlier this week, said that she thought she'd "hate" fellow contestant Hanson because she has been accused of racism in the past, but instead found her to be "lovely".
Hines told
Woman's Day
magazine: "I thought, 'Oh, this is going to be interesting. She supposedly doesn't like black people'."
However, she said that once she got to know the politician - who she has dubbed "Mumma P" - she was pleasantly surprised.
Hines continued: "To see how she is as a person... She's got a lovely, gentle heart.
"Hearing her story of being a young mum, having kids at a young age and being divorced and bringing them up a single mum, I instantly pictured my mum. That was my mum's story, only mum didn't have the husband."
Hanson also said that there is "nothing" she can do about her bad reputation, adding: "It's a matter of people getting to know the true person, who I am, not the person they've read about in the paper."
Celebrity Apprentice
contestant and model Jesinta Campbell has also
defended Hanson
, saying that she has become her mother figure in the competition.
Hines was
accused of bullying
Polly Porter the week before her elimination, but Porter has since insisted that there are
no hard feelings
between them.