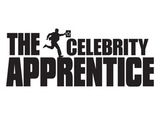 Lisa Curry
has been fired from
Celebrity Apprentice
Australia.
The former Olympic swimming champion, who was
temporarily replaced
by Warwick Capper earlier this week when she had a prior engagement, was hauled into the boardroom by boss Mark Bouris after she and her Team Unity colleagues Shane Crawford and Jason Coleman lost a challenge to create a billboard for P&O cruise liners.
Curry and Coleman fell out during the task when she accused him of trying to steal her role as project manager, while he said that she needed to give more "direction".
In the boardroom, Bouris told Crawford that he was being a "fence sitter" and should have stepped in as the "peacemaker" during Curry and Coleman's dispute. Bouris praised Coleman for his "passion" but added that he had "polarised [his] teammates".
He then told Curry: 'You failed to engage your audience [and] failed to control your team," before firing her.
As they left the boardroom, Curry said to Coleman: "You did sell me out," and he responded: "I know I didn't. I think you're a great lady."
Curry later said of Coleman: "He's manipulative, playing the game and in it for himself. He will deny all of that but he set me up. I'm not stupid. He sat there and cried about integrity and honesty and truth - he questioned my integrity and I don't like that at all."
Earlier this week, Didier Cohen and Max Markson
were fired
in a double elimination after a slanging match in the boardroom that saw Markson label Cohen a "self-confessed cocaine addict". He
later apologised
.
> 'Celebrity Apprentice' Australia's Lisa Curry: 'The show's stressful'