The Wiggles have revealed that they have not spoken to former Yellow Wiggle Sam Moran since he was replaced earlier this week.
Moran, who joined the Australian children's entertainment group for five years after original member
Greg Page
had to quit due to ill health, was allegedly shocked to discover after Christmas that
Page had been brought back
and he was being sacked.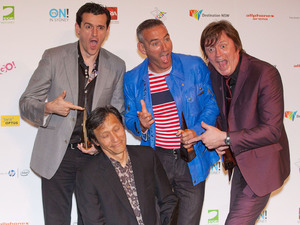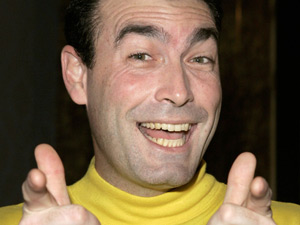 The group was asked by
Today
TV presenter Richard Wilkins yesterday (January 19): "Was it news to [Sam that he was being replaced]?"
Blue Wiggle Anthony Field struggled to reply at first, but then said: "Yes, it was news to him." After a pause, he then said: "I haven't spoken to him, I don't know.
"I don't want to speak for a guy when I don't know how he feels. Maybe you'll have to talk to Sam to find out what he thinks. What Sam does now is Sam's thing. His contract has come to an end. [He] did a fantastic job [but he] was an employee."
It was originally reported that Moran had offered to step aside for Page in order to spend more time with his family, but it has since been claimed that
the group "ostracized" him
from the beginning.
Page left The Wiggles in 2006 with a condition that was later diagnosed as the debilitating nervous system condition dysautonomia. When asked about his health now, Page said: "The condition is there but it's managed," adding that he can't wait to "get back on stage and doing what [he] enjoy[s]".
Field admitted that as a group, they feel like they can't win with the public, saying: "Five years ago, we got a lot of flak for continuing without Greg and now we're getting flak for continuing with Greg."
He added: "I'm really happy Greg's come back. It wasn't [a] hard [decision] for me."
> Kylie Minogue, The Wiggles enter ARIA Hall of Fame
> Greg Page felt like "failure" after losing money