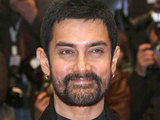 Aamir Khan
's publicity strategy for the controversial
Delhi Belly
has been done before, according to a veteran Bollywood producer and director.
Mahesh Bhatt has praised the actor-turned-producer for attempting to lure audiences in the multiplexes with the idea that the film is only for adults.
Bhatt told the
IANS
news agency: "I think it's Aamir's marketing gimmick. It's a forbidden fruit syndrome and not social concern that making him saying this."
He added that he had done similar things to publicise one of his own films, the
Taxi Driver
inspired
Sadak
in 1991.
Khan has repeatedly warned fans that
Delhi Belly
might
be more daring than any other piece of new cinema
.
Other figures in the industry have paid tribute to Khan's career recently, with Ram Gopal Varma
recently praising him for making Indian cinema more challenging
.
> Read Digital Spy's interview with Imran Khan, who plays Tashi Malhotra in Delhi Belly