0
Bollywood News
Shilpa Shetty: 'I don't miss acting'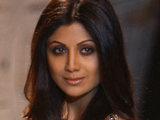 Shilpa Shetty
claims she has been forced to take a break from the film industry due to the lack of interesting roles available to her.
Speaking to
The Hindustan Times
, the 36-year-old said her marriage and her business ventures are now a priority.
"No earth-shattering roles were being offered to me. There was nothing. Whatever little work was coming my way, I had already done those things. I didn't want to repeat myself. I want to do parts that will justify me as an actor," she said.
"So, I have taken this deliberate break for two years before I start acting again. I had reason to do that because I got married and responsibilities and priorities all changed for me overnight. I'm still a full-time businesswoman and it's very difficult to do everything together."
Shetty has recently undertaken numerous business ventures, including a spa, an Indian Premier League team (Rajasthan Royals) and her own yoga DVDs, and has now launched a discounted real estate website. The actress, who was last seen in
Dostana
in an item song, said she wasn't too sad about stopping acting.
"I don't miss it," she said. "I'm very content in my life and I'm very busy with my business and my husband, so I don't really feel like I'm losing out on it.
"I am learning a lot from my husband on the business front. You have to update yourself. You can't restrict your knowledge to films. My goal is to achieve personal happiness."
The actress concluded: "I'd love to act but not for the next two years at least."
Shetty claimed that
The Desire
will be her
last film role for the foreseeable future
.