Celebrities
Amelle Berrabah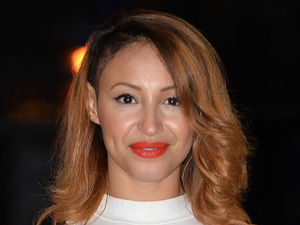 Occupation: Singer
Nationality: British
Born: April 22, 1984 (31)
Amelle Berrabah is one of the Sugababes. She replaced Mutya Buena in December 2005. She also reached number.1 in her solo career with single 'Never Leave You', her collaboration with Tinchy Stryder.

Amelle joined the Sugababes for their album Taller in More Ways which had Berrabah's recorded vocals on half of the tracks. Berrabah also featured in the Comic Relief 2007 track 'Walk this Way' a duet with Girls Aloud.

On 28 April 2007, Berrabah was arrested over allegations that she had assaulted a girl on the dancefloor in a club. The charges were later dropped.

After the Sugababes new single 'Freedom' failed to gain airplay they released it for free in 2011. A few months later bandmate Heidi Range explained that the Sugababes were taking a break while they pursued individual endeavors.

Amelle began working on solo material in 2011.