Celebrities
Andrew Lincoln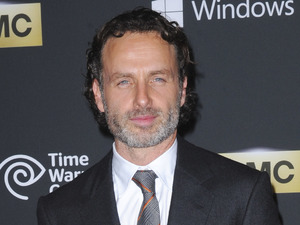 Occupation: Actor
Nationality: English
Born: September 14, 1973 (42)
Andrew Lincoln first broke into the mainstream with his performance as Egg in the BBC drama This Life, but is now probably best known for his portrayal of Rick Grimes in AMC's The Walking Dead.

Lincoln is an established film, TV and theatre actor. He has worked as a voice-over artist, and also directed two episodes in the third series of Teachers, the Channel 4 comedy-drama in which he starred.

He won a BAFTA nomination for Best New Director (Fiction) in 2004.

Married to Gael Anderson since 10 June 2006, Lincoln is father to two children, Matilda and Arthur.