Celebrities
Benedict Cumberbatch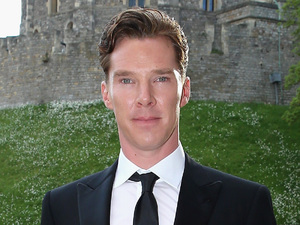 Occupation: Actor
Nationality: British
Born: July 19, 1976 (39)
Actor of both stage and screen, Benedict Cumberbatch is best known for his acclaimed portrayal of Sherlock Holmes in the hit BBC series Sherlock.

His work as Dr. Frankenstein and Frankenstein won him the Evening Standard Theatre Award for Best Actor in Danny Boyle's stage adaptation of Mary Shelley's Frankenstein.

His career in Hollywood has also begun to rocket, with turns in Steven Spielberg's War Horse, 12 Years a Slave, The Fifth Estate, Tinker Tailor Soldier Spy, Star Trek Into Darkness and The Hobbit trilogy.

Cumberbatch will return to the London stage in summer 2015 to play Hamlet, and his upcoming movie projects include The Penguins of Madagascar and Alan Turing biopic The Imitation Game. He has also been cast as Richard III in The Hollow Crown, the BBC's series of telemovies based on William Shakespeare's history plays, and is in advanced talks to star in Marvel's Dr Strange.

Cumberbatch announced his engagement to actress and director Sophie Hunter via The Times newspaper on November 5, 2014.