Celebrities
Brad Pitt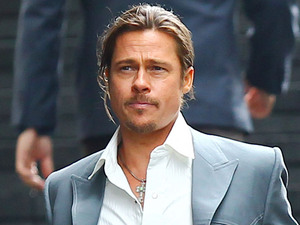 Occupation: Actor
Nationality: American
Born: December 18, 1963 (51)
Brad Pitt is a famous American actor who has starred in films such as Fight Club (1999), Ocean's Eleven (2001) and its sequels, Troy (2004) and Mr. & Mrs. Smith (2005). He first appeared on the big screen and came well known for his role as JD in the 1991 film Thelma and Louise.

Pitt is an award winning actor who has received four Academy Award nominations and five Golden Globe Award nominations, winning one Golden Globe. In 1995, he gave critically acclaimed performances in the Seven and the science fiction film 12 Monkeys. He earned a Golden Globe Award for Best Supporting Actor and an Academy Award nomination for his role in 12 Monkeys. He received his second and third Academy Award nominations for his leading performances in The Curious Case of Benjamin Button (2008.)

He is currently in a relationship with Angelina Jolie, they have six children together, three of which are adopted. Their relationship garnered a lot of media interest. Pitt was married to Jennifer Aniston before he started a relationship with Jolie.