Chantelle Houghton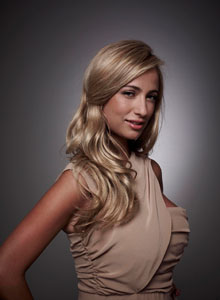 Current Status
Third
History
Day 1:
Enters
house
Day 2:
Talks
about failed marriage to Preston
Day 2:
Admits
that she doesn't like her breasts
Day 2:
Said
by John that UBB will reunite she and Preston
Day 2:
Cries
over John's remarks about reuniting with Preston
Day 2:
Receives
apology from John for Preston remarks
Day 3:
Made
favourite to win series
Day 3:
Feigns
attraction to Coolio with Makosi
Day 3:
Admits
that she still has feelings for Preston
Day 4:
Discusses
her marriage with Preston
Day 5:
Says
that she is sad after Coolio exit
Day 6:
Claims
that she'll never go topless again
Day 6:
Tells
Brian that she is missing home
Day 7:
Seeks
advice over Preston feelings
Day 7:
Quizzed
by Victor over Coolio crush
Day 7:
Faces eviction
Day 8:
Predicted
by bookies to reunite with Preston
Day 8:
Plans
to meet with Preston after UBB
Day 8:
Tells
Preston not to share his bed if she goes
Day 8:
Says
that she can move on from Preston now
Day 9:
Advised
on Preston by Brian and Ulrika
Day 9:
Told
by Brian that she can start afresh
Day 10:
Performs
as part of Kandy Floss reformation
Day 11:
Makes
up four-way race to win series
Day 11:
Saved
from eviction
Day 12:
Called
a strong person by Vanessa
Day 13:
Breaks
down after TV task to talk about Preston
Day 14:
Reflects
on yesterday's breakdown
Day 14:
Invites
Preston over to visit their dogs
Day 15:
Predicted
by Victor that she and Preston will reunite
Day 15:
Reveals
reasons behind split with Preston
Day 15:
Says
that she's outgrown her eviction costume
Day 15:
Breaks
down during dance task rehearsals
Day 16:
Thought
by Michelle that Flawless fancied her
Day 16:
Denies
that she flirted with Flawless
Day 16:
Maintains
that she will tell Preston her feelings
Day 17:
Offered
some advice on love by Victor
Day 17:
Says
that she couldn't last without Preston
Day 17:
Admits
that she will love Preston forever
Day 17:
Reads
eulogy during Big Brother funeral
Day 17:
Bemoans
negative housemates on last night
Day 18:
Clarifies
her feelings to Preston
Day 18:
Finishes third
Age
: 27
Series
: Celebrity Big Brother 4
What she's remembered for:
Chantelle made headlines when she became the only non-celebrity to not only enter the Celebrity Big Brother house, but also win the series. As always, there was a catch with her entrance… Chantelle had to convince the celebrity housemates that she was, in fact, a celebrity. Her cover story was that she was a member of a fictional band called Kandy Floss. She successfully fooled her housemates, winning the chance to stay in the house. During her time, she struck up a close friendship with Ordinary Boys singer Preston, leaving viewers hanging onto their will they/won't they relationship.
Her life post-Big Brother:
After a turbulent start to their relationship, Chantelle and Preston soon got together after the show had finished. The pair got married… but then a divorced followed shortly after. Although Chantelle claims to have loved Preston with every bone in her body.
Since the divorce, Chantelle has had a number of high-profile flings including with footballer Jermaine Defoe and BB9's Dale.
Since winning Celebrity Big Brother 4, Chantelle had her own post-Big Brother show called
Chantelle: Living the Dream
. Presenting roles have included
The Paul O'Grady Show
and her own dating show called
Chantelle's Dream Dates
, where she gave girls a makeover ready to go on a date with one of three male contestants. Other TV appearances include
Hotel Babylon, The Friday Night Project, The Weakest Link, The Dark Side of Fame with Piers Morgan, 8 Out of 10 Cats, The Mint
and
Snog, Marry, Avoid
.
She's also published her own autobiography,
Living the Dream
, which was a best seller in 2006 and has written several columns in magazines. To add to her little empire, Chantelle has also opened her own clothing store in Great Yarmouth.
| | | |
| --- | --- | --- |
| May 21, 16:06 | Showbiz | |
| May 10, 15:02 | Showbiz | |
| May 10, 13:52 | Showbiz | |
| May 09, 14:35 | Showbiz | |
| May 07, 17:29 | Showbiz | |
| Apr 30, 00:01 | Showbiz | |
| Apr 24, 10:49 | Showbiz | |
| Apr 20, 18:51 | Showbiz | |
| Apr 09, 16:56 | Showbiz | |
| Mar 19, 10:12 | Showbiz | |
| Mar 15, 16:46 | Showbiz | |
| Mar 08, 18:59 | Showbiz | |
| Mar 05, 18:23 | Showbiz | |
| Feb 22, 10:44 | Showbiz | |
| Feb 20, 11:17 | Showbiz | |
| Feb 13, 12:30 | Showbiz | |
| Jan 22, 10:08 | Showbiz | |
| Dec 27 2012, 22:28 | Showbiz | |
| Dec 17 2012, 11:44 | Showbiz | |
| Dec 13 2012, 11:43 | Showbiz | |
| Dec 05 2012, 18:56 | Showbiz | |
| Nov 27 2012, 10:47 | Showbiz | |
| Nov 20 2012, 00:01 | Showbiz | |
| Nov 15 2012, 17:41 | Showbiz | |
| Nov 13 2012, 16:19 | Showbiz | |
| Nov 07 2012, 17:26 | Showbiz | |
| Nov 06 2012, 12:27 | Showbiz | |
| Nov 04 2012, 16:25 | Showbiz | |
| Oct 31 2012, 16:11 | TV | |
| Oct 31 2012, 12:40 | Showbiz | |
| Oct 30 2012, 13:05 | Showbiz | |
| Oct 30 2012, 04:32 | Showbiz | |
| Oct 28 2012, 19:30 | Showbiz | |
| Oct 26 2012, 13:14 | Showbiz | |
| Oct 16 2012, 11:46 | Showbiz | |
| Oct 14 2012, 23:13 | Showbiz | |
| Oct 10 2012, 15:11 | Showbiz | |
| Sep 25 2012, 07:41 | Showbiz | |
| Sep 25 2012, 00:01 | Showbiz | |
| Sep 19 2012, 12:25 | Showbiz | |