Celebrities
Coldplay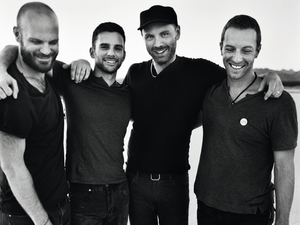 Occupation: Band
Nationality: British
Born: 1996
Created in 1996 by frontman Chris Martin and guitarist Jonny Buckland, Coldplay are an alternative rock band who are now on their sixth studio album Ghost Stories.

The band's chart success began in 2000 with 'Yellow' and a breakthrough mid-afternoon performance at Glastonbury festival, before their Mercury Prize-nominated debut album Parachutes topped the charts. A Rush of Blood to the Head , released in 2002, took the band to the next level with their first sold-out arena shows and critical acclaim - including numerous awards - and a headlining slot at Glastonbury. They continued to build on their success with X&Y (2005) and Viva la Vida or Death and All His Friends (2008) and Mylo Xyloto (2011), returning to headline Glastonbury's Pyramid Stage on a further two occasions.

The band have won critical acclaim achieving six Brit Awards, four MTV Awards and seven Grammies.