Celebrities
Coldplay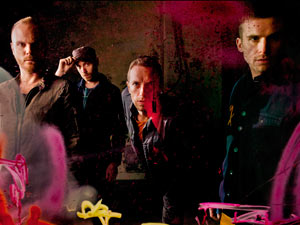 Occupation: Band
Nationality: British
Born: 1996
Created in 1996 by frontman Chris Martin and guitarist Jonny Buckland, Coldplay are an alternative rock band who are now on their fifth studio album Mylo Xyloto.

The band's chart success began in 2000 with 'Yellow' before the albums Parachutes, A Rush of Blood to the Head , X&Y and Viva la Vida or Death and All His Friends made Coldplay an international success.

The band have won critical acclaim achieving six Brit Awards, four MTV Awards and seven Grammies.