Celebrities
John Barrowman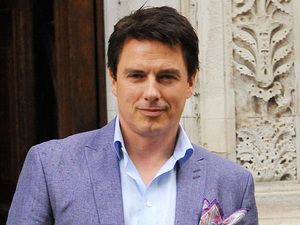 Occupation: Actor and entertainer
Nationality: Scottish-American
Born: March 11, 1967 (48)
John Scot Barrowman was born in Glasgow and lived there for the first eight years of his life. When he moved to the US with his family, the course of his life changed when he discovered a love of performing and competing with other schools in speech competitions.

Since his debut in professional theatre, Barrowman played lead roles in various musicals in Broadway and the West End, and was nominated for the 1998 Laurence Oliver Award for Best Actor in a Musical. He went on to star as Captain Jack Harkness in Doctor Who and its spinoff show Torchwood.

Barrowman has also had a number of guest roles in television programmes both in the US and the UK. He appeared as a contestant on the first series of celebrity ice skating show Dancing on Ice, while his theatrical background allowed him to become a judge on Andrew Lloyd Webber's musical talent shows How Do You Solve a Problem Like Maria?, Any Dream Will Do and I'd Do Anything. In 2006, he was voted Stonewall's Entertainer of the Year.

Barrowman has also hosted game shows such as BBC One quiz show Pressure Pad and ABC celebrity talent contest Sing Your Face Off. Barrowman also stars in The CW's Arrow as Malcolm Merlyn/The Dark Archer, the show's version of the DC villain Merlyn the Archer. In summer 2014, he performed at the opening of the Commonwealth Games in Glasgow.

Barrowman met his husband Scott Gill in 1993. They entered into a civil partnership on December 27, 2006, and they later became legally married in California on July 2, 2013.