Celebrities
Karl Pilkington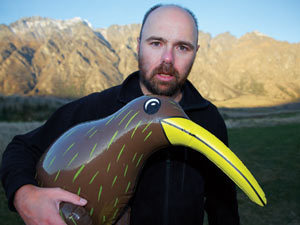 Occupation: TV personality, radio producer
Nationality: British
Born: September 23, 1972 (43)
Formerly an employee of XFM radio station, Pilkington's celebrity grew after becoming friendly with Ricky Gervais and Steven Merchant on air on their XFM show. Gervais and Merchant were fascinated by Pilkington's worldview, opinions and childhood that they became friends.

Karl found popularity worldwide when The Ricky Gervais Show podcasts and audiobooks became top-selling shows.

Moving to even larger audiences, Pilkington is the star of the comedy-travelogue series An Idiot Abroad and the main draw for the HBO animated comedy, based on the podcasts, The Ricky Gervais Show.