Celebrities
Kylie Minogue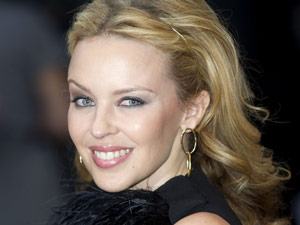 Occupation: Singer
Nationality: Australian
Born: May 28, 1968 (47)
From humble origins as a child actress and a star on Australian soap Neighbours, Kylie Minogue grew to become one of the most beloved, entertaining and - with record sales of over 68 million - lucrative figures in pop.

Her role as garage mechanic Charlene Mitchell landed her a contract with hit-makers Stock, Aitken and Waterman in the late '80s, who crafted her girl-next-door image with sugary classics 'I Should Be So Lucky' and 'The Loco-Motion'.

After slipping into the background somewhat during the '90s, Minogue made a triumphant comeback in the early '00s with a double blow of 'Spinning Around' and 'Can't Get You Out Of My Head'. However, Minogue was forced to step out of the limelight in 2005 upon being diagnosed with breast cancer and, after a high profile battle with the disease, made a long-awaited return in 2007 with her Showgirl: The Homecoming tour and the release of her tenth album, X.

Almost 30 years after her debut, Minogue's career continues to strengthen and in 2010, following the release of Aphrodite, she became the first and only female artist to top the UK album chart in four consecutive decades.

To celebrate her 25 years in the music industry, Minogue began a year-long celebration in 2012, known as "K25."She announced the start of her 'Anti-tour" where she will exclusively perform demos, b-sides and rare tracks. Kylie performed at Queen Elizabeth II's Diamond Jubilee Concert on 4 June 2012.