Celebrities
Madonna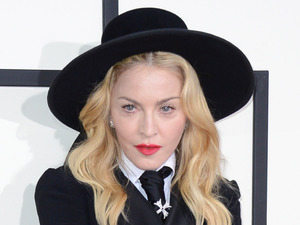 Occupation: Singer
Nationality: American
Born: August 16, 1958 (57)
Madonna (born Madonna Louise Ciccone) entered the music scene in 1983 with her debut self-titled album which provided her first top 5 hit. She followed this up with a string of seven US No.1 albums selling 300 million records worldwide which led to Guinness World Records naming her the world's top-selling female recording artist of all time.

Madonna courted controversy with her videos and live performances which often featured Catholic and sexual imagery while she was known for her autonomy within the music industry.

Despite critical acclaim for her roles in Desperately Seeking Susan and Evita (for which she won a Golden Globe), response to her other screen appearances has been lukewarm. Madonna moved behind the camera by directing her first feature film W/E in 2011 which received mixed reviews.

For her achievements across a wide range of media and industries as well as her public image, Madonna was named as one of the 25 Most Influential Women of the 20th Century by TIME Magazine.

She has one daugter, Lourdes from her relationship with fitness trainer Carlos Leon. In 2000 she married film director Guy Richie, and had one son called Rocco.

Madonna's latest studio album MDNA, and subsequent tour has caused controversy due to supposed drug references during her performance and flashing parts of her body.