Celebrities
Michael Douglas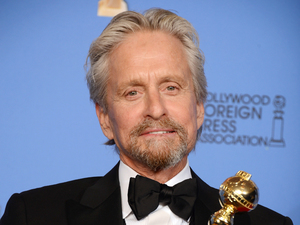 Occupation: Actor
Nationality: American
Born: September 25, 1944 (71)
Growing up with an established screen legend for a father, Michael Douglas seemed almost destined for a career in film. His first taste of success came when he won an Oscar for his role as a producer in 1975's One Flew Over The Cuckoo's Nest, before he stepped in front of the camera with a career-making part in Romancing The Stone. In 1987, Douglas worked to cement his status as a Hollywood leading man after he landed an iconic role in affair thriller Fatal Attraction and turned in an Academy Award-winning performance as Wall Street sleazeball Gordon Gekko.

In 2000 - the same year as his divorce from his wife of 23 years - Douglas married Catherine Zeta-Jones in one of the most lavish and widely talked-about celebrity weddings of all time. The couple began living separately in May 2013, but were reported to have moved back in together later that year.

In August 2010, Douglas was diagnosed with cancer of the tongue - initially reported as throat cancer - and underwent chemotherapy and radiation treatment.