Celebrities
Steve Carell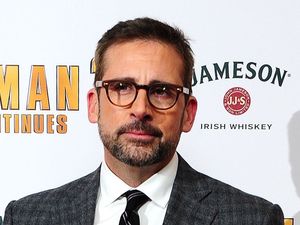 Occupation: Actor, comedian
Nationality: American
Born: August 16, 1962 (53)
Steve Carell is a celebrated comedic actor whose break out roles include his role as 'Michael Scott' in the remake of the British comedy The Office (2005). In 2006 he received a Golden Globe Award for 'Best Actor In A Television Comedy' for this role.

Carell has also starred in lead roles in the films The 40-Year-Old Virgin, Little Miss Sunshine, Evan Almighty, Dan in Real Life, Get Smart, Date Night, Dinner for Schmucks, Crazy, Stupid, Love , and, in 2012, Seeking a Friend for the End of the World.

He has also voiced cartoon characters in the animated films Over the Hedge, Horton Hears a Who!, and Despicable Me.