Celebrities
Tom Cruise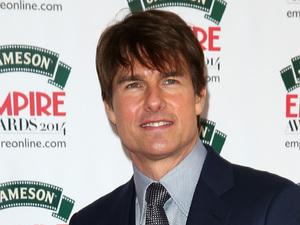 Occupation: Actor, producer
Nationality: American
Born: July 3, 1962 (53)
Tom Cruise is a world famous American actor. He has been nominated for three Academy Awards and has won three Golden Globes for the films Born on the Fourth of July (1989), Jerry Maguire (1996), Magnolia (1999).

Cruise played the role of a heroic naval pilot in film Top Gun (1986), and also secret agent Ethan Hunt in the series of Mission: Impossible action films.

He has been in other blockbuster films such as Rain Man (1988), Days of Thunder (1990), A Few Good Men (1992), Vanilla Sky (2001), Minority Report (2002), The Last Samurai (2003), Collateral (2004), and War of the Worlds (2005).

Cruise is also well known for his support of the Church of Scientology.

Cruise has been married three times, his first wife was Mimi Rogers and his second Nicole Kidman (with whom he has two adopted children.) He met his third wife, Katie Holmes, in 2005, and they were married a year later. They have one daughter named Suri Cruise.

In July 2012 Holmes filed for divorce in June 2012. There was intense media speculation that Cruise's commitments to the Church of Scientology was a factor in Holmes decision to end their marriage. They reached a settlement on July 9 and released a joint statement asking for privacy.