Celebrities
Tom Daley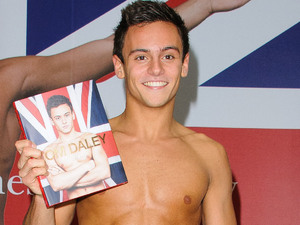 Occupation: Diver
Nationality: British
Born: May 21, 1994 (20)
Tom Daley is a British diver and became one of the youngest British ahletes to compete in the Olympic games in 2008.

Daley won the BBC Sports Personality of the Year Young Personality award in 2007, 2009 and 2010. Aged 18 he is one of the most recognisable British athletes in the world.

As the poster boy of London 2012 Daley was the subject of media coverage and expectation. He won the Bronze medal in the 10m Individual Platform event, whilst coming 4th in the Synchronised 10m Platform.