Celebrities
Zooey Deschanel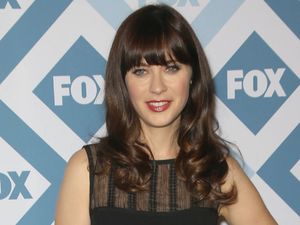 Occupation: Actor, musician
Nationality: American
Born: January 17, 1980 (35)
Zooey Deschanel is perhaps best known for her usually quirky roles in film. Her early career included playing supporting characters in Manic, The Good Girl, Elf, and the movie adaptation of The Hitchhiker's Guide to the Galaxy. 2007 saw her appear in Bridge to Terabithia and lend her voice for Surf's Up, while the following year saw her in comedies Gigantic and Yes Man.

Deschanel then starred as the titular character in the critically acclaimed (500) Days of Summer - the second time she appeared as Joseph Gordon-Levitt's love interest after Manic. Her older sister Emily stars in the long-running procedural drama Bones, and she made a guest appearance opposite her sister in a 2009 episode of the show. Deschanel currently stars as Jessica Day on Fox comedy New Girl.

Deschanel's other passion lies in music, and when she's not acting, she's a singer-songwriter for the duo She & Him with M Ward. Deschanel was married to Death Cab for Cutie frontman Ben Gibbard between 2009 and 2012.