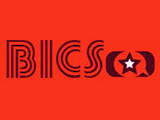 The UK's largest comic convention has received a £6,000 grant from the Arts Council, the event's organisers have confirmed.
The British International Comic Show will take place in Birmingham this October. Now in its fourth year, the exhibition is expected to see rapid growth due to the hype generated by recent Hollywood adaptations of
Watchmen
and
Batman
.
"This extra money will help us to enhance the BICS experience for all those attending the show, from fans to guests, and from retailers to publishers," said co-organiser Shane Chebsey.
"It's a huge step forward for the show and for the medium of comics in the UK. It's yet another sign of further recognition for comics as an art form and entertainment medium."
The theme for this year's event is the 70th anniversary of Marvel Comics, with some of the UK's most prominent industry figures attending to celebrate the publisher's work, including artist and writer Bryan Talbot.
BICS will take place at the Thinktank Millennium Point in Birmingham on October 3 and 4.