Comics News
Guggenheim reintroduces the Black Hood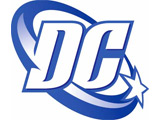 Writer Marc Guggenheim has reintroduced classic vigilante hero the Black Hood in the latest issue of
The Web
.
Published by
DC Comics
,
The Web
has seen the return of the Red Circle Heroes - a group of crimefighters who appeared on the pages of Archie Comics over the course of the '40s through the '60s.
"I actually do have some affection for these old characters. My exposure to them was through a copy of Archie's
Super Hero Comic Digest
#2, which I still own a copy of," Guggenheim told
CBR
.
"In the case of the Black Hood, there was pretty much a blank slate to work with. Thus, it became more of an exercise in integrating the character into the world - particularly the Web character - that the other writers had developed."
Guggenheim's run on the Red Circle line has now ended with Matthew Sturges taking the reins from issue #6 in February. However, the scribe will continue to write for DC, penning its
Action Comics
series.
The Black Hood reappears in
The Web
#5, which is available now courtesy of DC Comics.