0
Comics News
Mysterio has Spider-Man in his sights in 'Ends of the Earth' teaser
Marvel Comics
has released an
Amazing Spider-Man
teaser starring Mysterio.
The image for the 'Ends of the Earth' storyline shows the villain readying a punch, with Peter Parker - caught by the throat - seen reflected in his helmet.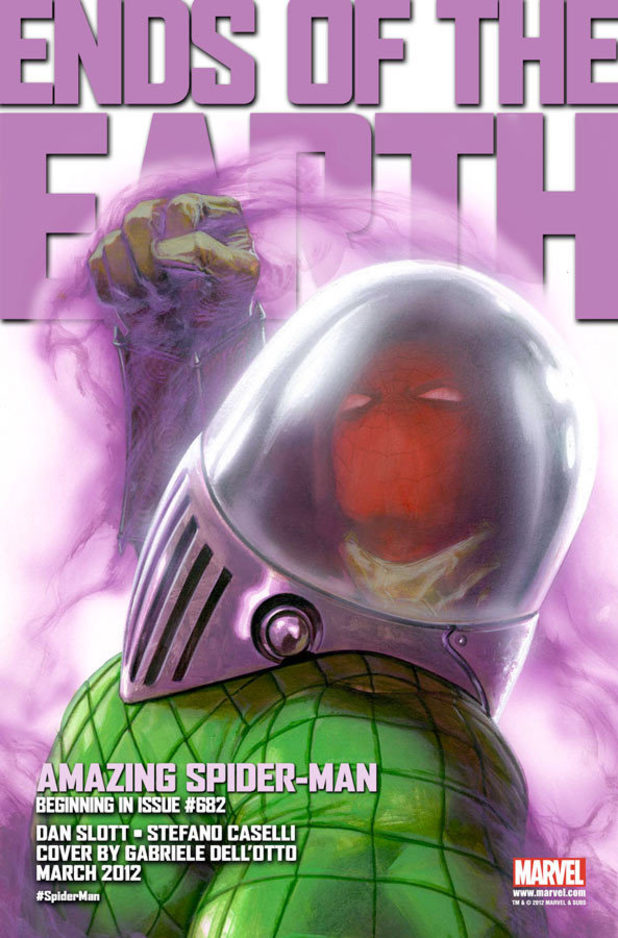 This is the third teaser released this week for the story which sees the
return of the Sinister Six
and the revenge of Doctor Octopus.
The previous teasers featured Spider-Man being attacked by
Otto Octavius
and
Electro
.
Teasers released earlier in the month revealed various details of the storyline, including
Spider-Man's new armoured costume
.
> 'Amazing Spider-Man' sees Doctor Octopus return
> 'Amazing Spider-Man' prose novels outed
The storyline marks the
50th anniversary of Spider-Man
.
'Ends of the Earth' will launch in
Dan Slott
and Stefano Caselli's
Amazing Spider-Man
#682, which will debut on March 21.