0
Comics News
John McAfee working on autobiographic graphic novel
John McAfee
has announced that he is writing a graphic novel about his life.
The antivirus guru and former fugitive has returned to Portland to work on the venture with artist Chad Essley,
Willamette Week
has revealed.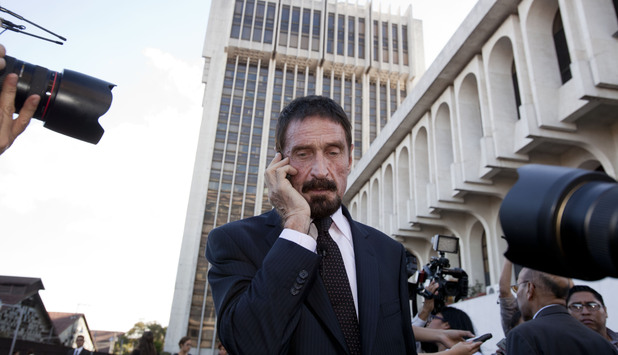 The news follows reports that
Warner Bros is in final negotiations to acquire the feature film rights to Joshua Davis's recent Wired magazine article 'John McAfee's Last Stand'
.
McAfee, who founded the antivirus software company that bears his name,
hit the headlines back in November when it was revealed that he was wanted in connection with the murder of Gregory Faull in Belize
.
He went on the run before being arrested in a Guatemala hotel, hospitalised with chest pains and deported to the United States of America.
McAfee has courted controversy in the past, with a previous arrest in connection with the manufacturing of methamphetamine and possession of an unlicensed weapon.