0
Comics News
'Ultimate Spider-Man' teaser hints at major changes
Warning:
This article contains spoilers that some readers may prefer to avoid. Please
click here
if you wish to continue.
Ultimate Spider-Man
looks set for a major status quo shake-up judging by a new teaser from
Marvel Comics
.
The publisher is strongly hinting that Miles Morales will turn his back on his role as Spider-Man in issue #23 of the
Brian Michael Bendis
-penned series.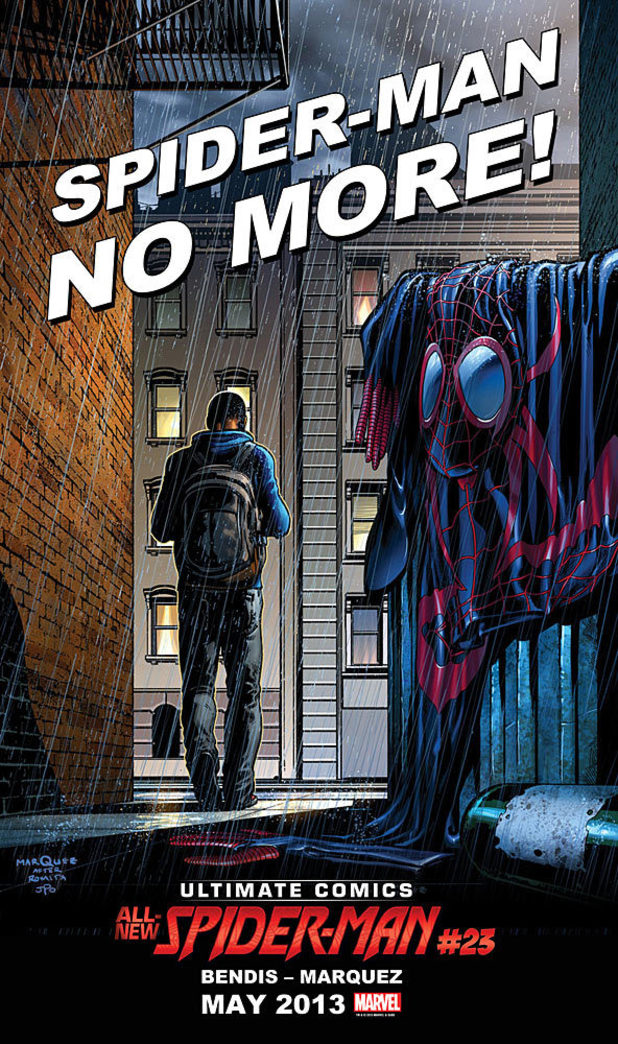 David Marquez's cover for the issue pays homage to John Romita's iconic splash page in
Amazing Spider-Man
#50, in which the hero's costume is shown discarded in a litter bin.
Morales assumed the role of Spider-Man in 2011 after the
Ultimate Universe incarnation of Peter Parker was killed off in a battle with the Green Goblin
.
Marvel has also teased wholesale changes in its
Superior Spider-Man
title,
hinting at jeopardy for the title character in an upcoming storyline
.
Ultimate Spider-Man
#23 is released in May.