Each week,
Digital Spy
rounds up the biggest mobile gaming releases with reviews and trailers. This week's games include an addictive card game from
World of Warcraft
, a stealth assassination board game and some extreme fishing that isn't quite ridiculous.
Hearthstone: Heroes of WarcraftReviewed on:
iPad 4
Platforms:
iPad
Price:
Free
Hearthstone
makes its way to iPad, bringing Blizzard's addictive
World of Warcraft
card game to touch screens in top form.
While it could be easy to write
Hearthstone
off as an imitation of similar games like
Magic: The Gathering
, it distinguishes itself through having a faster pace than most card games, requiring new types of strategies.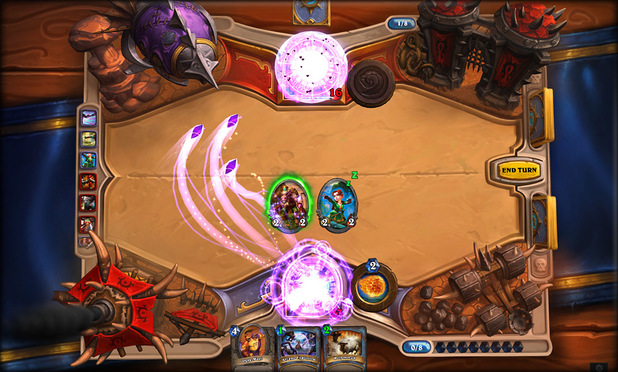 Read More...
Click to see and add comments

1