Fun News
Pensioner arrested for condiment vandalism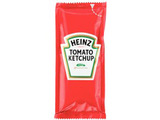 A 74-year-old woman has been arrested on suspicion of damaging public library books with ketchup, mayonnaise and other condiments.

Joy L. Cassidy of Boise has been charged with misdemeanour offences of injury to property and carrying a concealed weapon after a loaded handgun was found under the seat of her car, Idaho Statesman reports.

Local police believe Cassidy may be responsible for over ten cases where liquids have been poured into a book drop box at Ada County Library on Victory Road since last May.

Police spokesman Chuck McLure said that officers staking out the library had stopped Cassidy's car and determined that she had dropped an open jar of mayonnaise into the book box.

He added that a motive for the alleged vandalism had yet to be be determined.