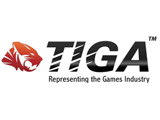 TIGA
has revealed that there is "cautious optimism" in the UK games industry as to its prospects for the rest of the year.
According to the trade body's bi-annual Business Opinion Survey, industry stakeholders feel that government policy towards the sector still remains "unfavourable", largely because of the lack of fiscal support in the shape of a cultural tax credit.
As outlined in our
recent feature
on the UK games sector, state support introduced in emerging markets such as Canada and France has enabled those countries to start seriously challenging British studios.
Respondents in TIGA's latest survey indicated that access to bank finance also remains difficult, with 40% saying that the situation has got worse since the start of the year. Over half of those surveyed also doubted whether they would be able to attract any more investment to their business this year.
However, the majority of studios are tentatively optimistic about their prospects for the rest of 2009, with two-thirds indicating that their company is performing well. Almost 80% of respondents believe that their business will get better and two-thirds expect a modest growth in hiring.
Commenting on the report, TIGA chief executive Richard Wilson said: "Overall the results of the second TIGA Business Opinion Survey point to a cautious optimism among the majority of games developers with regard to the overall business outlook for the next six months.
"However, UK developers are held back by the lack of availability of bank finance and many are set to reduce investment. The time is right for the government to introduce a Games Tax Relief for UK game developers."