11
Gaming News
Feature: The 12 Games Of Christmas 2010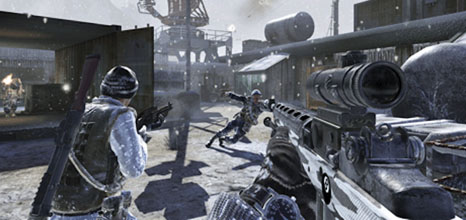 For fans of the humble video game, there's plenty to be jolly about this Christmas. Last year's festive release schedule was dominated by one title in particular, Activision's
Call Of Duty: Modern Warfare 2
. So scary was the prospect of going up against this FPS heavy hitter that many publishers decided to delay their titles until 2010 for fear of being obliterated in the sales stakes. This year, however, the publishers aren't holding back and there are enough triple-A titles to ensure that gamers' stockings will be as stuffed as their Christmas turkeys.
---
Fable 3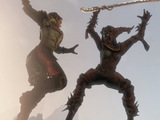 The original
Fable
was good,
Fable II
was better and, if you believe the hype,
Fable III
will be the best yet when it is released for the Xbox 360 on October 29.
Set decades after the events of
Fable II
, the game sees players attempt to overthrow the tyrannical king of Albion in the first half and ascend to the throne in the second. Of course, it wouldn't be
Fable
without the ability to be good or evil, and ruling over the minions of Albion in the latter part of the game will afford plenty of opportunities to reign with an iron fist or a heart of gold, depending on the choices made throughout the game.
As with previous projects, creative head Peter Molyneux has made some
bold claims
about
Fable III
, but with an all-star cast featuring the likes of John Cleese, Ben Kingsley and Simon Pegg - and with the promise that in-game features such as marriage will be a more important part of the game - we're looking forward to spending some more time in our home away from home, Albion.
---
Rock Band 3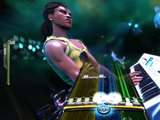 It's been a relatively quiet year for the rhythm action genre, but this Christmas sees the return of the battle between Harmonix and Neversoft - yes, it's
Rock Band
vs.
Guitar Hero
once again.
Despite personally preferring the heavy, hard rocking tracklist of
Guitar Hero: Warriors Of Rock
, the thought of playing through 80+ songs with an almost authentic guitar and keyboard is enough to tip balance in Harmonix's favour. However, it's more than possible (and likely) that the price-point for
Rock Band
's peripherals will be a stumbling block for achieving high sales, and so don't be surprised if come Christmas
Warriors Of Rock
is still sniffing around the game charts while
Rock Band 3
instrument bundles are receiving heavy discounts.
If last year's release is anything to go by, the same might be said about Activision's
DJ Hero 2
, which also hits the shelves in time for Christmas. Activision has promised a more
competitive price-point
, but it remains to be seen whether or not it can reel in further punters than last year.
---
Football Manager 2011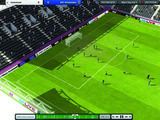 For die-hard fans of
Football Manager
- and there are plenty of those - there's nothing better than scrolling through pages and pages of stats in Sports Interactive's yearly management simulation.
According to the developers, there are some intriguing enhancements to this year's edition, which focuses much more on interactions between the managers and players, as well as their agents, the press and the board of directors. As usual, improvements have also been made to the in-game match engine and, most importantly of all, the squads and players are all completely up-to-date and ready for the new season.
Expect a close battle at the top of the PC charts this year, with
Civilization V
,
The Sims 3
and its expansions all likely to be challenging for the top spot. However, the only game that can truly hope to knock
Football Manager 2011
off its perch is
World Of Warcraft: Cataclysm
, but without an official release date, rumours are beginning to circulate that it won't be out until 2011.
---
Just Dance 2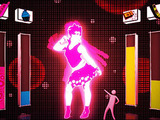 A somewhat surprise hit for Ubisoft when it was released last year,
Just Dance
went on to sell millions of copies and
smash the record
for the biggest-selling new IP from a third-party publisher on the Wii. In a clear display of the Wii's core userbase,
Just Dance
managed to make it into the homes of families and youngsters everywhere with its mix of popular chart tunes and accessible gameplay, despite being poorly received by the critics.
Considering the success of the first game, it's fair to say that Ubisoft can expect to make a killing off the sequel, which contains more tracks, eight-person multiplayer and new game modes designed to give users a workout as they wiggle. In a move similar to
Guitar Hero
and
Rock Band
, Ubisoft is also releasing new tunes via Nintendo's Virtual Console, which will allow players to download extra tracks beyond the 40 already on the game.
---
Medal Of Honour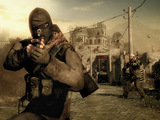 Releasing the revamped
Medal Of Honour
so close to Activision's powerhouse
Call Of Duty
franchise may be a huge mistake on Electronic Arts' behalf, but with a month's head-start on
Black Ops
, EA is hoping that it can reap the rewards of releasing the FPS title this side of Christmas.
For right or wrong, EA is certainly generating lots of free publicity for its modern-day war game, which has
angered politicians
and military leaders everywhere due to the fact that multiplayer games allow people to play as the Taliban. It may not pip
Call Of Duty: Black Ops
in the sales stakes, but with its new contemporary setting, increased realism and authenticity - and our love for first-person shooters -
Medal Of Honour
is sure to do well when it is released on October 14.
---
The Sims 3/Late Night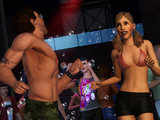 If anybody needed proof of exactly how popular the
Sims
franchise is, then take a look at the
latest game charts
, which contain three
Sims
titles in the top ten, including 2004 release
The Sims 2
! This Christmas sees the release of
The Sims 3
on home consoles and handhelds, as well as expansion pack
Late Night
on the PC. Expect the Wii version, in particular, to be a big seller and don't be surprised to see
Late Night
challenging for the PC Christmas number one slot.
The home console versions will feature all of the familiar action from the PC release, as well as the ability to create and share content online and unlock achievements and trophies. The Wii version is to include a brand new beach town, plus a head-to-head "Life Moments" mode, while the DS edition will allow players to create and design aspects of their surroundings with the Stylus.
Late Night
, which is the third
Sims 3
expansion to date, will include new nightclubs, skills and traits, as well as vampires who can die if they don't get enough blood. All versions will be available to buy on October 29.
---
FIFA 11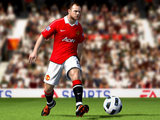 Even if its biggest rival
PES 2011
turns out to surpass the ever-improving
FIFA
, there's no getting away from the fact that
FIFA 11
will sell more copies. Fortunately, these days its strong sales are based on merit as opposed to simply owning the official licences for all of the teams.
This year's
FIFA
contains another brand new mode of play in the form of Be A Goalkeeper. Playing 15 full seasons as a goalie may not sound overly appealing to everybody, but the ability to play full 11 vs. 11 online matches is a very exciting prospect indeed. Add to this the abundance of existing offline and online game modes, and
FIFA 11
is rightly being touted as one of the greatest football games of all time.
However, the demo of
PES 2011
showed a game that was displaying real signs of change and so we could have an interesting fight on our hands for this year's top footy title.
---
Halo: Reach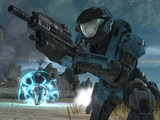 Released only a few short weeks ago,
Halo: Reach
has already proven to be a huge hit for Bungie and Microsoft, making
$200m in sales
on its first day of release. It's a smart move by Microsoft to release it early, as the likes of
Call Of Duty
and
Medal Of Honour
are both due to hit shelves in the coming weeks.
Set before the events of the original
Halo
, the game sees players control Noble 6 as his team of supersoldiers battle Covenant forces on the planet Reach. The single-player campaign takes a little while to get going, but around the halfway mark things start to get interesting, leading to a thrilling finale.
The single-player is only half of the story though, and Bungie continues to deliver all of the epic online multiplayer mayhem that fans of the series have come to know and love. With new abilities and online modes such as Invasion and Headhunter, there's plenty of action to get stuck into and ensure that Christmas Day is spent in the confines of a dark and dingy bedroom as opposed to around the fire with the family.
---
Need For Speed: Hot Pursuit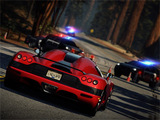 Need For Speed: Hot Pursuit
sees the extremely popular racing franchise return to its roots with full-throttle cops vs. racers gameplay.
Players can choose to race as either the cops or the civilians - each with their own strengths and weaknesses - around the huge open-world playground of Seacrest County, which is said to be four times the size of Paradise City, the fictional location of
Burnout Paradise
. Speaking of
Burnout
, former developer Criterion Games is at the helm of
Hot Pursuit
, which means that players can expect a quality, fast-paced racing game that will hopefully put the franchise's inconsistencies behind it.
With a bounty of real-life supercars to choose from and plenty of game modes,
Need For Speed: Hot Pursuit
is shaping up to be a must-have arcade racer when it's released on November 19 for the PS3, Xbox 360, Wii and PC.
---
Call Of Duty: Black Ops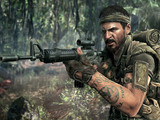 For the past few years, a pattern has formed with the
Call Of Duty
series. One year, Infinity Ward releases a title which is met with mass excitement and high sales, followed by a Treyarch release which doesn't quite receive the same level of hype and hysteria from the publishers and gaming public.
However, with Infinity Ward in disarray following the messy departure of founders Vince Zampella and Jason West, Treyarch must now up the ante and deliver a title that warrants the same level of hysteria as the
Modern Warfare
series.
From the looks of things so far, Treyarch is succeeding in doing just that.
Black Ops
is set during the Cold War and features a number of unique locations such as Cuba, Vietnam and Laos. Returning is Gary Oldman's character Reznov, who was last seen in Treyarch's previous effort
World At War
, and Ed Harris makes his debut as new character Jason Hudson. Players can expect all of the usual blockbuster set-piece gameplay and will even get to control a helicopter!
---
Fallout: New Vegas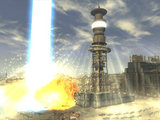 One for the hardcore gamer,
Fallout: New Vegas
promises to deliver more of the gripping sandbox RPG gameplay that made
Fallout 3
such a massive hit when it was released in 2008.
Set only a few years after its predecessor,
Fallout: New Vegas
takes place in - yep, you guessed it - a post-apocalyptic Las Vegas. Unlike the last game, however, Las Vegas remains largely intact and the citizens aren't as heavily mutated as they were in the ruined wastelands of Washington DC. As for the rest of the game, expect lots of new weaponry, hundreds of NPCs, pages and pages of dialogue which will influence the plot and character behaviours, and even some casino-based gambling mini-games.
Fallout: New Vegas
is due to be released on October 22 for the PS3, Xbox 360 and the PC - and with the potential for hundreds of hours worth of gameplay, you'll likely still be playing come Christmas 2011.
---
Gran Turismo 5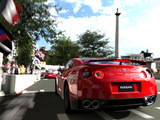 They say good things come to those who wait, which would make
Gran Turismo 5
the greatest game of all time, or at least the greatest game until
Duke Nukem Forever
is released. It's been over four years since Sony confirmed
GT5
at E3 2006, in which time rumours have been rife regarding a release date. Sony, however, did treat eager gamers to a glorified demo in the form of
GT5: Prologue
... two years ago!
Thankfully the wait is almost over, and on November 5 PS3 owners all across the world will know whether or not it was a game worth waiting for. Things are certainly looking good for the title, which is the first of its kind to feature 3D support - assuming anybody can afford a 3D TV that is. As usual, the graphics look incredible and with added car damage and dynamic weather effects, it's shaping up to be the most attractive racing simulation of all time. As an added bonus, Go-Karting will also feature; although whether this is an earnest addition or just a tacked-on bonus remains to be seen.
---
While the games featured so far are our picks for the biggest sellers of the festive season, don't forget that there are still lots of other games and even some hardware on the way too. Sony's PlayStation Move and Microsoft's Kinect will both be competing for your cash, each with their own respective sports titles in the mould of
Wii Sports
. With the possible release of a new
WOW
expansion, a new
Star Wars
title and lots of other great games on the way, it's looking like a fantastic Christmas for gamers - albeit an expensive one!