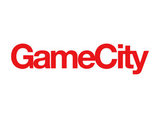 GameCity
has announced that it is to return next year.
The Nottingham-based games festival will be held in venues across the city from October 25 to October 29, 2011.
"The critical, industry and public response to the festival in 2010 has been fantastically encouraging - proving there's a real appetite for alternative ways of exploring video game culture," said director Iain Simons.
"We can't wait to get to work on new ideas for 2011."
This year's festival included a panel from Jonathan Blow discussing
Braid
and a playable build of
Crysis 2
.