GAMEfest has opened its doors to attendees in Birmingham.
The exhibition, which is the retailer's inaugural public event, was open to anyone with a Reward Card.
Around 30,000 people will attend over the weekend, with over 7,000 expected today and a further 11,000 for Saturday and Sunday.
"For a first year we're really pleased with the response from customers,"
GAME
's PR head Neil Ashurst told
Digital Spy
.
"Twitter and Facebook has been completely nuts, especially over the last month as we've announced more and more of the titles to be playable."
GAMEfest features the first UK hands-on with
Modern Warfare 3
and
Batman: Arkham City
, as well as playable opportunities with dozens of other titles.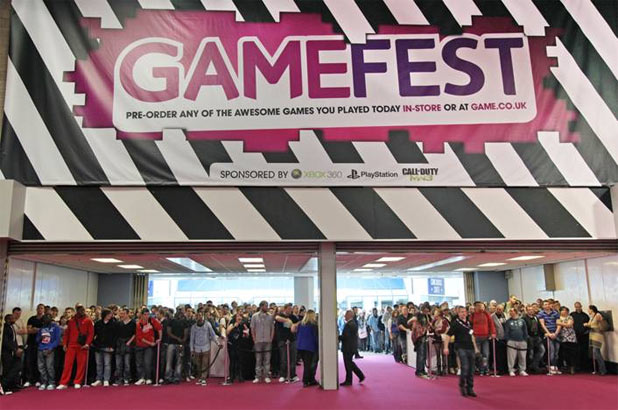 "Publishers have really supported [GAMEfest]," said Ashurst. "The Activision stand in terms of size is phenomenal, and to have 64 pods here for people to play
Call of Duty
is brilliant.
"Even the queue for
Batman
seems to growing by the minute, so it seems that everyone is getting a piece of the action."
GAME has also confirmed that GAMEfest will return in 2012, with the firm "in discussions" to use the Birmingham NEC venue once again.
"[We're trying] to do as much as possible for our first year, and we're already looking to our next year," said Ashurst.
"And we're already going, 'Year two, what to do we do different, what do we do better, what do we do bigger?'"
GAMEfest was
announced at the Video Game BAFTAs
earlier this year.
> UK Gaming Expo Guide: Feature