19
Gaming News
'South Park: The Game' announced, developed by 'Fallout' studio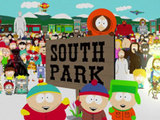 South Park: The Game
has been announced by THQ.
Developed by
Obsidian
, it will be a fully-fledged role-playing game for Xbox 360 and PlayStation 3, according to
Game Informer
.
As a new kid arriving in South Park, you must make friends and defend the town from a number of threats and dangers.
Show creators
Trey Parker
and Matt Stone will be writing the script, performing dialogue and overseeing the project's development.
South Park
got its own
tower defence game
on Xbox Live Arcade in 2008.
South Park: The Game
will be available sometime in 2012.
> EA upset at South Park Tiger Woods ep