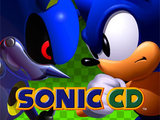 Sonic CD
headlines this week's PlayStation Network update.
The remake of the Mega CD platformer is available to download for £3.59, and can be trialled with a free demo.
Several full retail releases have become downloadable titles, including
Alice: Madness Returns, DiRT 3
and
Need for Speed: The Run
.
On PSP,
Persona 2
is available for £27.99, while PSone title
Mickey's Wild Adventure
is £4.79.
Finally, there's new downloadable content for
Disney Universe, Duke Nukem Forever
and Queen tracks for
Rock Band 3
.
> Read last week's PlayStation Network update
Read this week's PSN update in full:
Full Games (PS3)
Alice: Madness Returns (£47.99/€59.99)

DiRT 3 (£39.99/€49.99)

Need for Speed: The Run (£49.99/€69.99)

Dead Island (£35.99/€44.99)

Tom Clancy's Rainbow Six: Vegas (£15.99/€19.99)

Trial & Unlock (PS3)


Sonic CD (£3.59/€4.49)

Demos (PS3)


GoldenEye 007: Reloaded Demo

Full Game (PSP)


Corpse Party (£11.99/€14.99)

Naruto Shippuden: Ultimate Ninja Impact (£31.99/€39.99)

Persona 2: Innocent Sin (£27.99/€34.99)

The Legend Of Heroes: Trails In The Sky (£27.99/€34.99)

Full Game Bundles (PSP)


Persona 2: Innocent Sin + The Legend Of Heroes: Trails In The Sky (£59.99/€47.99) Rating: PEGI 12

PSone (PS3/PSP)


Mickey's Wild Adventure (£4.79/€5.99) Rating: PEGI 3

Rally Cross (£3.99/€4.99) Rating: PEGI 3

Fear Effect (£5.49/€6.99) Rating: PEGI 18

minis (PS3/PSP)


Ambassador Kane (£2.49/€2.99) Rating: PEGI 7

Add-On Game Content (PS3)


Disney Universe - Nightmare Before Christmas Level Pack (£3.99/€4.99)

Duke Nukem Forever - The Doctor Who Cloned Me (£6.29/€7.99)

Marvel Pinball - Vengeance and Virtue (£6.29/€7.99)

Motion Sports Adrenaline - Urban Jungle DLC (£3.99/€4.99)

NFS The Run - Heroes and Villains (£3.99/€4.99)

Zombie Apocalypse: Never Die Alone - Pure Pwnage Pack (£3.99/€4.99)

Magic the Gathering: Duels of the Planewalkers 2012 - Deck Pack 1 (£1.99/€2.49)

Magic the Gathering: Duels of the Planewalkers 2012 - Deck Pack 2 (£1.99/€2.49)

Resistance 3 - Brutality Pack (£3.19/€3.99)

Assassin's Creed Revelations - The Ancestor Character Pack (£3.19/€3.99)

Battlefield 3 - Physical Warfare Pack

Ace Combat Assault Horizon

Skill Set 2 (£3.99/€4.99)

A-10A 'Happy Holidays' (£2.39/€2.99)

Ah-64D 'Leopard Pattern' (£2.39/€2.99)

Aircraft Skin Pack 1 (£5.49/€6.99)

Rafalem 'Tiger Pattern' (£2.39/€2.99)

Sharp Shooter (£1.59/€1.99)

Compatibility Pack 5 (free)

Defender (£1.59/€1.99)

F-35B 'Pac-Man' (£2.39/€2.99)

Quick Respawn+ (£1.59/€1.99)

Su-37 Terminator (£3.19/€3.99)

 Dance Star Party

Mix 4 (£5.49/€6.99) (Includes the following songs)

The Bangles - Walk Like An Egyptian

Rock Steady Crew - Hey You (The Rocksteady Crew)

The Jackson 5 - Abc

Wretch 32 Feat. Example - Unorthodox

Mix 5 (£5.49/€6.99)
(Includes the following songs)

Tiffany - I Think We're Alone Now

Billy Ray Cyrus - Achy Breaky Heart

Dirty Vegas - Days Go By

The Commodores - Brick House

LBP 2 - The Muppets' Costume Pack 2 (£4.79/€5.99)
(Includes the following content, also available separately)

The Great Gonzo Costume (£1.59/€1.99)

Miss Piggy Costume (£1.59/€1.99)

Statler Costume (£1.59/€1.99)

Waldorf Costume (£1.59/€1.99)

Rock Band Network

2nd Sucks - A Day To Remember (£0.99/€1.49)

If It Means A Lot To You - A Day To Remember (£0.99/€1.49)

Heat Seeking Ghost Of Sex - Dance Gavin Dance (£0.99/€1.49)

Internal Cannon - August Burns Red (£0.99/€1.49)

Movies - Alien Ant Farm (£0.99/€1.49)

Rock Band 3

A Warrior's Call - Volbeat (£0.59/€0.79)

Living For The City - Stevie Wonder (£0.99/€1.49)

Rebel Love Song - Black Veil Brides (£0.59/€0.79)

Rush Pack 01 (£2.49/€3.99)

(Includes the following content, also available separately)

Fly By Night (£0.99/€1.49)

Caravan (£0.99/€1.49)

The Spirit Of Radio (Live) (£0.99/€1.49)

Queen Extravaganza 02 (£7.49/€10.99)

(Includes the following content, also available separately)

Bicycle Race - Queen (£0.99/€1.49)

Don't Stop Me Now - Queen (£0.99/€1.49)

I'm In Love With My Car - Queen (£0.99/€1.49)

Long Away - Queen (£0.99/€1.49)

Radio Ga Ga - Queen (£0.99/€1.49)

Seven Seas Of Rhye - Queen (£0.99/€1.49)

Stone Cold Crazy - Queen (£0.99/€1.49)

The Show Must Go On - Queen (£0.99/€1.49)

You're My Best Friend - Queen (£0.99/€1.49)