Resident Evil: Operation Raccoon City
is available for less than £5 at
Blockbuster
.
The third-person action game can be picked up for £4.99 when players trade in selected titles.
These include recent releases such as
Mass Effect 3
,
Street Fighter X Tekken
,
FIFA Street
and
Twisted Metal X
.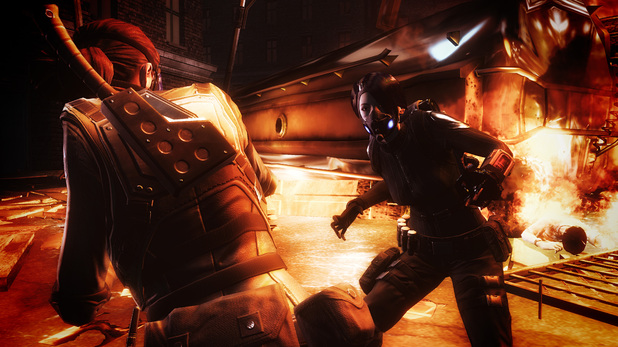 Elsewhere, both Amazon and Play.com are selling the third-person action title for £37.99, GameStop has copies for £36.97, while HMV is pricing its stock at £39.99.
Operation Raccoon City
takes place during the events of the second and third instalments of the
Resident Evil
series.
Players take control of either Umbrella's special ops removing evidence of the viral outbreak or USS agents searching to uncover it.
In addition to the story mode, multiplayer will take the form of competitive versus modes, including
a 'Heroes' mode
featuring eight classic characters such as Leon S Kennedy, Jill Valentine, Hunk, Ada Wong and Claire Redfield.
An Xbox 360-exclusive 'Nemesis' mode
is also available for 320 Microsoft Points (£2.75 / $4).
Resident Evil: Operation Raccoon City
is available to buy on Xbox 360 and PlayStation 3 today.
The PC version will be available on May 18.
> Read our Resident Evil: Operation Raccoon City review
Watch a trailer for
Resident Evil: Operation Raccoon City
below: