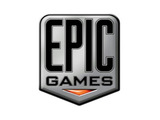 Epic Games
' Unreal engine is being used by the US authorities for training purposes.
The studio and its partner Virtual Heroes struck up a deal with the Obama administration to license out the technology to the FBI and other agencies.
Virtual Heroes issued a statement describing the agreement as a "long-term" contract to support the software on web browsers, consoles and handheld devices.
Financial details of the deal were not disclosed, though the studios will allegedly make more than $10m (£6.3m) for licensing the tech to the Intelligence Advanced Research Projects Activity (IARPA) alone.
IARPA will use the engine to train its intelligence analysts, while the FBI will create virtual multiplayer crime scenes for their agents to tackle. US army medics and weapons researchers will also simulate various scenarios.
The announcement follows a speech by deputy commander of the US Army's Combined Arms Centre-Training Colonel Robert "Pat" White, in which the potential military application of video games technology was highlighted, reports
BBC News
.
"Every leader struggles with limited time, dollars and resources," he said. "Those same leaders know it's better to practice something first before you do it for real in live training. Live training is where our highest risk and greatest expense comes from."
The UK's Ministry of Defence previously hinted that it is considering the adoption of similar technology. Andrew Poulter, the leader of 'Project Kite', told
The Guardian
that military video games are now more realistic than the simulators used by the organisation.
"Military-built simulators were state of the art, but now, for £50, you can buy a commercial game that will be far more realistic than the sorts of tools we were using," he said.
Epic Games previously announced that it will
showcase the next generation Unreal 4 engine later this year
.
> Unreal Engine 3 gets flash support for browser games
Watch the Unreal Engine 3 running in a web browser below: