Assassin's Creed 3 - GAME Exclusive Edition
has been announced by the high street retailer.
Customers who purchase the Exclusive Edition from GAME will receive an additional mission and an extra weapon.

Titled 'A Dangerous Secret', the bonus mission sees players attempt to subdue a secret that could jeopardise the funding of the American Revolution.
Players will be able to tackle the added chapter with the brand new classic Flintlock Musket weapon.
Assassin's Creed 3 - GAME Exclusive Edition
can be pre-ordered from the
GAME website
. Both the PS3 and Xbox 360 versions cost £39.99, while the PC release is priced at £34.99.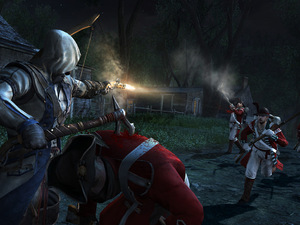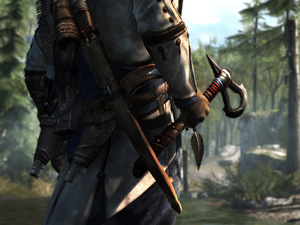 Assassin's Creed 3 was recently revealed
by Ubisoft. It will take place over a 30-year period in colonial America beginning in 1777.
It features a brand new lead named Connor, the offspring of an English father and Native American mother.
New abilities are expected to feature in the game, such as climbing trees and hunting wildlife. Ubisoft president Yves Guillemot has called
Assassin's Creed 3
the
"biggest in the series to date"
.
The game is also on course to become Ubisoft's
most pre-ordered game of all time
.
Assassin's Creed 3
will be released for Xbox 360, PC, PlayStation 3 and Wii U on October 31 worldwide.
> Assassin's Creed 3 first-look preview
View a trailer from
Assassin's Creed 3
below: