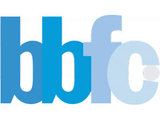 Xbox Live's Zune video marketplace has adopted the BBFC age-rating approach for content sold through the system.
The news comes the week after
PEGI
was confirmed as the
sole age-rating system for video games within the UK
.
Both Microsoft and the BBFC believe that the recognised classification system better enables parents to make informed decisions about video content.
"We're delighted to add Microsoft's Xbox LIVE to the roster of customers using BBFC services. In the digital age the variety of content platforms available means that, more than ever, the BBFC has a role to play as a trusted guide to content," remarked BBFC director David Cooke.
"The public, especially parents, have told us it's important for them to see classification ratings they can trust before choosing entertainment for themselves or their children and by joining the BBFC's voluntary service Xbox LIVE is helping its users make informed and confident choices about what they watch," he added.
Microsoft's Stephen McGill echoed these sentiments, saying that it will work well alongside the PEGI system.
"Microsoft's goal has always been to provide parents and caregivers with the tools and resources necessary in managing age-appropriate entertainment experiences on Xbox 360 for children," he added.
"Alongside use of the forthcoming PEGI ratings system for video games, deploying BBFC classifications for film and video content on Xbox LIVE will allow parents to make more informed choices regarding what they and their families watch on our service."
The single classification system for video games will be introduced this summer,
three years after a government report favoured PEGI over the BBFC
.