Age of Conan: Unchained
will receive a new expansion in the "next few months", it has been announced.
Titled 'Secrets of Dragon's Spine', the series of updates introduce a new region, dungeons, quests, monsters and rewards.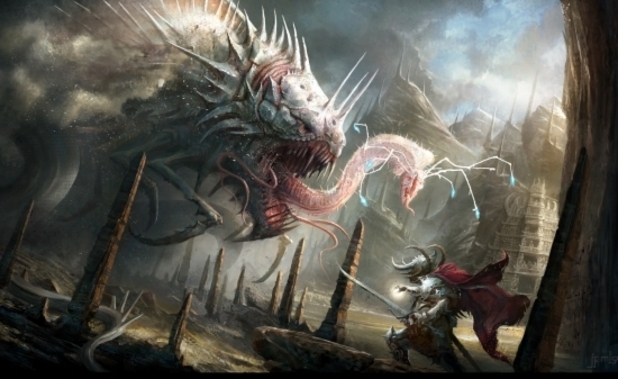 Aimed at level 80 players, 'Secrets of Dragon's Spine' takes place in a desert region located south and west of Pteion.
The massive outdoor region, which is roughly the same size as the coast of Ardashir, features rippling desert dunes, a small oasis, treacherous caves and tunnels, the Palace of Cetriss, and hidden secrets beneath the sands.
"With the 'Secrets of Dragon's Spine' update we are moving into an incredibly exciting part of Robert E. Howard's work, and I think both 'Age of Conan' players and fans of Howard's work alike will find a lot to enjoy once they get to explore this new content," revealed
Funcom
's Craig Morrison.
In addition to new raid and PvP areas, the updates will introduce a new mount type, which is closely linked to the story in the new area.
Age of Conan
adopted the free-to-play model
last year.
Age of Conan: Unchained
represents the free-to-play portion of the massively-multipayer online RPG, and can be downloaded and played for free by visiting the
official website
.
Additionally, players can pay a monthly subscription to enjoy the full
Age of Conan
gameplay experience.
Downloading the free version of the game entitles players to choose from four character classes and two character slots, and also grants access to non-premium dungeons and two raids.
Subscribers, meanwhile, receive full access to dungeons, character classes, offline levels, raids, sieges and character slots, as well as a 10% item shop discount.
> Free-to-Play Gaming Guide
Watch a trailer for 'Age of Conan' below: