Kid Icarus: Uprising
has been listed for the Wii U on
Amazon
.
Amazon's notorious French site has the unannounced game up for pre-order at €69.99. No release date is given and it doesn't feature official box art.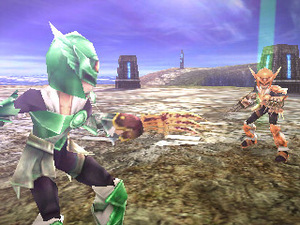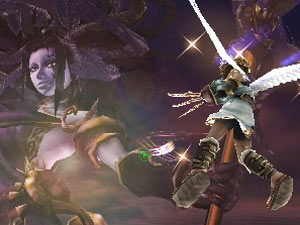 A
Kid Icarus
port would seem unlikely following the
closure of development studio Project Sora
, although it would appear a good fit thanks to the GamePad's touch controls and dual analogue sticks.
The same retailer previously
outed the Ratchet & Clank: HD Collection
and famously
leaked Black Ops 2
in February.
It also outed
Killzone Trilogy
for the PS3, a title which has subsequently
been confirmed by Sony
.
Available now for the 3DS,
Kid Icarus: Uprising
sees the return of the Medusa, Queen Of The Underworld. It also features tank-based combat and a customisable difficulty setting called Fiend's Cauldron.
Fiend's Cauldron allows players to adjust the level intensity in 0.1 increments for each chapter. Difficulty levels start at 0.0 and go up to 9.0. Choosing a higher difficulty results in better weapon drops and more hearts, which are used to buy new items.
> Read Digital Spy's Kid Icarus: Uprising review
Watch a trailer for
Kid Icarus: Uprising
on the 3DS below: