Microsoft
has unveiled a prototype of a new wrist-based controller called 'Digits'.
Described as a "Freehand 3D Computer Interaction Without Gloves", the device fits onto the wrist, recording movement and gestures via cameras, lasers and LEDs.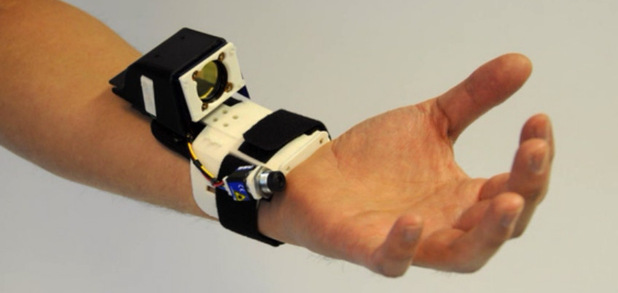 Developed by Microsoft's research division in Cambridge, it can be used for 3D gaming and augmented reality, and is said to be "practical beyond computer gaming".
Project leader David Kim told
New Scientist
that the device was created to offer an alternative to Kinect.
"We had to use technologies that are small and use less power. It shouldn't interfere with daily activity, and we wanted to enable continuous interaction," Kim explains.
The designer also revealed that the final build would be wireless and much smaller than the existing model, which is described as the "size of two ping pong balls taped together".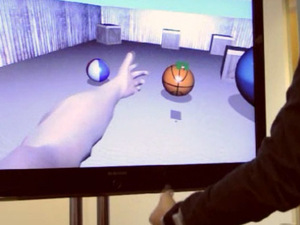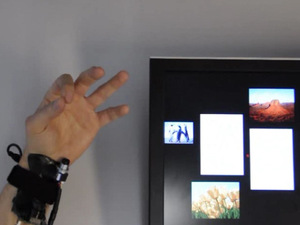 Despite the development of 'Digits', an upgraded version of Kinect is expected to ship with the next generation Xbox.
According to a
recent leak
, Kinect 2.0 will be able to make out clothing shapes, and accurately track individual fingers.
Kinect 2.0 is said to feature improved tracking, dedicated processing, and with better play space and high definition.
Previous reports have suggested that the updated Kinect device would be accurate to the point of being able to
read lips
.
Watch a trailer for upcoming Kinect game
Fable: The Journey
below: