6
Gaming News
'Skyrim: Dragonborn' DLC 'leaked, features dragon mounts'
Skyrim
's next DLC pack has been leaked, according to a report.
'Dragonborn' will see players travel to Solstheim, an island known for its snowy climate and mines, located east of Skyrim.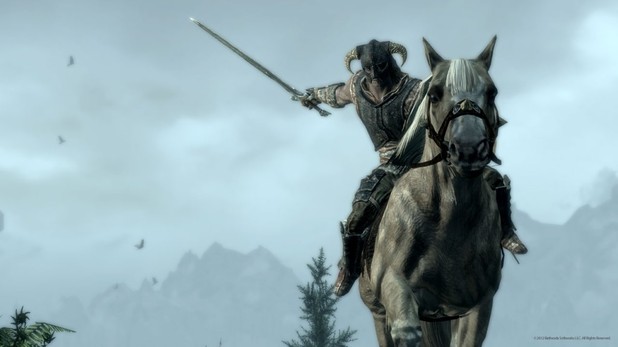 It's also set to feature dragon riding and new armour types, including Bomemold, Chitin, Nordic and Stalhrim types.
The discovery was made by
Bethesda forum members
searching files inside the latest patch of the PC version.
Two DLC packs - 'Dawnguard' and 'Hearthfire' - have been released for the game on Xbox 360 and PC,
but have yet to arrive on PS3
.
Bethesda
has previously updated
Skyrim
to provide
improved kill cameras
and to add
Kinect support
to the Xbox 360 version.
The Elder Scrolls V: Skyrim
was released for PC, PlayStation 3 and Xbox 360 in November. It was named as the fastest-selling PC game on digital distribution service Steam.
> Read our review of Elder Scrolls V: Skyrim
> Read Digital Spy's 'Dawnguard' review
> Read Digital Spy's 'Hearthfire' review
Watch a trailer for
Elder Scrolls V: Skyrim
below: