1
Gaming News
'Grand Theft Auto: Vice City 10th Anniversary Edition' screenshots
Grand Theft Auto: Vice City 10th Anniversary Edition
has received a selection of new screenshots.
The latest
Vice City
images showcase the improved character models and lighting effects.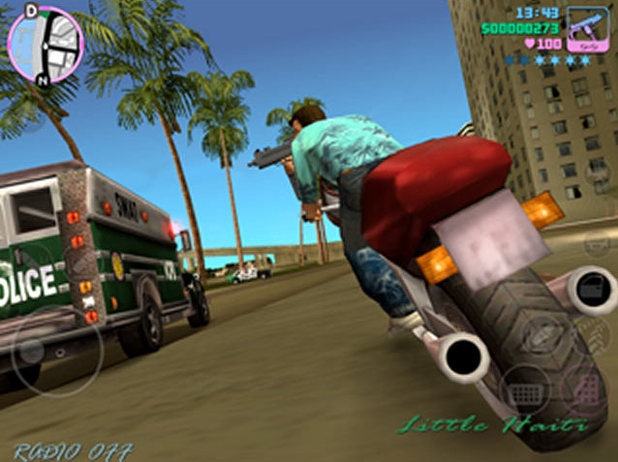 The mobile port follows on the heels of last year's
Grand Theft Auto 3 mobile release
and will feature all content from the original game.
Like its predecessor, the game will feature new controls adapted for smartphone and tablet touchscreens, as well as native HD visuals and other new features.
Last year Rockstar hinted
that it was "very possible" that
Grand Theft Auto: Vice City
and
Grand Theft Auto: San Andreas
would both be ported to mobile devices. Now that
Vice City
has been announced,
San Andreas
may follow next year.
Grand Theft Auto: Vice City
originally released on the PlayStation 2 in 2002, combining the open-world gameplay of
Grand Theft Auto 3
with a vibrant 1980s setting.
No release date or price has been announced for
Grand Theft Auto: Vice City
at this time.
Watch a trailer for
Grand Theft Auto: Vice City 10th Anniversary Edition
below: