45
Gaming News
What is your most anticipated game of 2013? - poll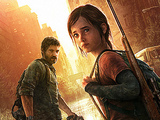 We've run through our most anticipated releases of 2013, and now its time for readers to decide what title they're most looking forward to in the coming year.
There's a tantalising number of games to choose from, including
Grand Theft Auto 5
,
BioShock Infinite
,
Battlefield 4
,
Tomb Raider
,
Beyond: Two Souls
and many, many more.
Answer in the poll below, then share with us what your most anticipated games of 2013 are in the comments.
> Read the first part of our 2013 preview
> Read the second part of our 2013 preview
What is your most anticipated release of 2013?
Aliens: Colonial Marines
1.44%
Metal Gear Rising: Revengeance
1.55%
God of War: Ascension
1.20%
Gears of War: Judgement
0.67%
Elder Scrolls Online
2.41%
Lightning Returns: Final Fantasy XIII
1.97%
Walking Dead: Survival Instinct
1.91%
Luigi's Mansion: Dark Moon
1.50%
Gallery: View Digital Spy's 25 most anticipated gaming releases of 2013: