19
Gaming News
'Tomb Raider' is Digital Spy readers' most anticipated game of 2013
Tomb Raider
has been voted the most anticipated game of 2013 by
Digital Spy
readers.
The upcoming adventure reboot saw 42.15% of votes in a
user poll earlier this month
.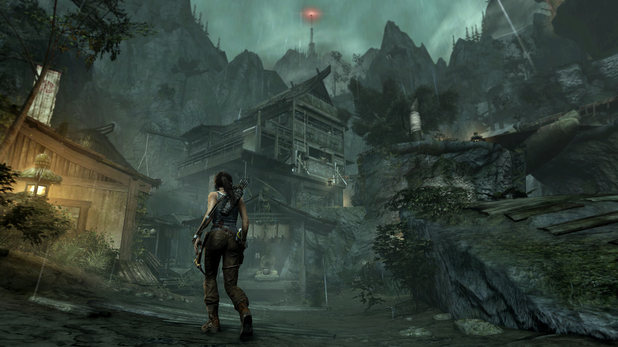 Tomb Raider
beat anticipated open-world sequel
Grand Theft Auto 5
, which placed second with 19.90% of the overall votes.
Other anticipated releases include PS3 exclusive
The Last of Us
(5.67%),
BioShock Infinite
(3.18%) and
Elder Scrolls Online
(2.45%).
Another recent user poll saw
The Walking Dead
and
Black Ops 2
voted the best games of 2012
.
Tomb Raider
was
recently revealed to have multiplayer
and will launch with a
unique branded Xbox 360 controller
.
It will be made available for Xbox 360, PS3 and PC on March 5 worldwide.
> 'Tomb Raider' preview: Three hours with Lara Croft's first adventure
> Read our full Tomb Raider interview with Crystal Dynamics
The five most anticipated releases of 2013 as voted by
Digital Spy
readers:
1. Tomb Raider (42.15%)
2. Grand Theft Auto 5 (19.90%)
3. The Last of Us (5.67%)
4. BioShock Infinite (3.18%)
5. Elder Scrolls Online (2.45%)
Gallery: Digital Spy's 25 most anticipated releases of 2013: