0
Gaming News
'Dead Space 3' story trailer looks at Isaac's journey to Tau Volantis
Dead Space 3
has been given a new trailer by
Electronic Arts
.
The latest
Dead Space 3
video follows Isaac to the frozen planet of Tau Volantis and examines his mission objective.
The trailer also features the return of the Necromorphs, introduces some of Isaac's new companions and looks at the game's co-op elements.
It was recently revealed that
Dead Space 3
will feature
four additional game modes
for the story campaign, including Hardcore, Survival and Classic.
Owners of
Mass Effect 3
, meanwhile, will unlock
bonus armour for the game, while the Xbox 360 version will feature
Kinect support
.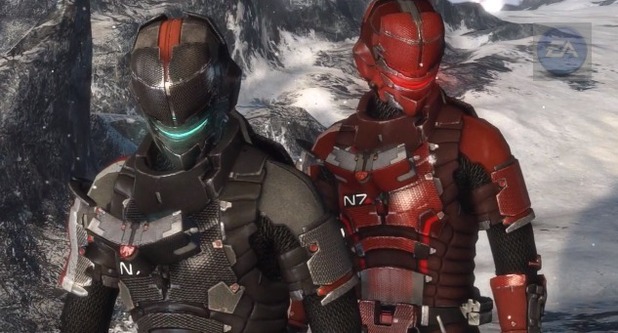 The game's
achievement list was also recently leaked
, revealing possible spoilers for its story.
Dead Space 3
will be available for PC, Xbox 360 and PlayStation 3 on February 5 in North America and on February 8 in Europe.
> 'Dead Space 3' preview: Five reasons to pick up the sci-fi horror shooter
> 'Dead Space 3' interview: Visceral Games explains why co-op makes sense
Watch
Digital Spy
's hands-on video for
Dead Space 3
: