0
Gaming News
'Ride to Hell: Retribution' announced by Deep Silver with two spin-offs
Ride to Hell: Retribution
has been announced by
Deep Silver
.
The game tells the story of Jake Conway, a lone biker seeking revenge against a biker gang called The Devil's Hand.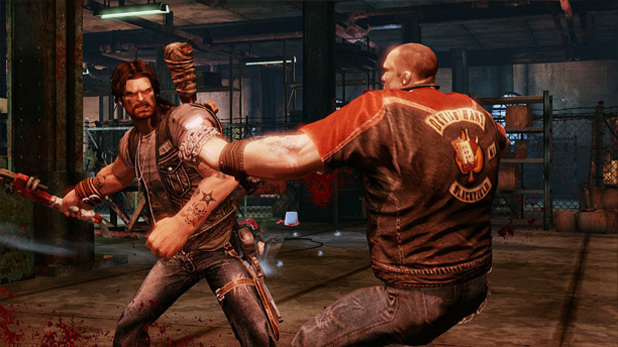 Though it isn't clear exactly why Jake wants revenge, the game will follow his violent path as he fights through strip clubs and against other bikers on the road.
Ride to Hell: Retribution
will release for Xbox 360, PlayStation 3 and PC on June 25.
Deep Silver also announced two spin-off games with
Ride to Hell: Route 666
and
Ride to Hell: Beatdown
.
Ride to Hell: Route 666
will arrive on XBLA and PSN in June, letting players recruit and command their own biker gang on a road trip from Chicago to Los Angeles on Route 66.
Ride to Hell: Beatdown
will be a brawler game for mobile devices, with more details to be announced closer to its release.
Watch the CG announcement trailer for
Ride to Hell: Retribution
below: