First
James Sorensen
gets his kit off for the new
Neighbours
titles.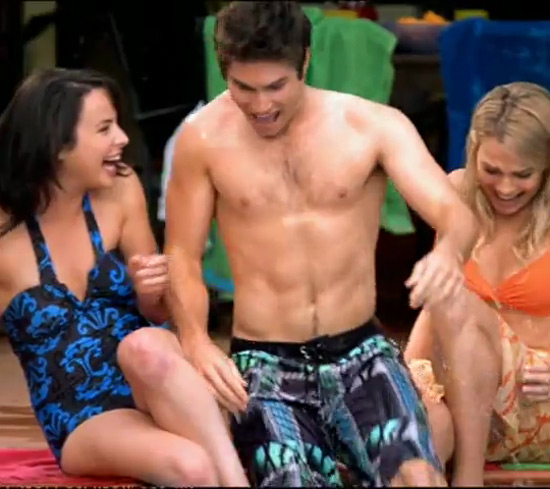 Then Jordan Smith and Sam Clark make sure he's not the odd man out.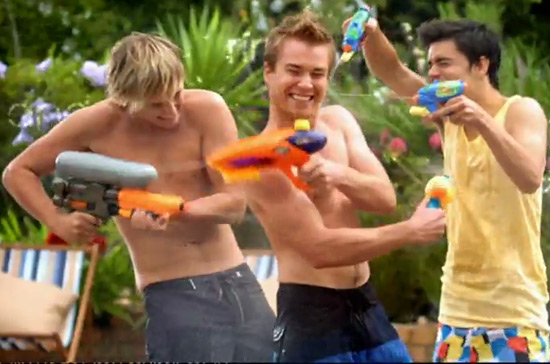 If you fancy seeing the new titles in full, you can watch a video clip over in
Kris Green Land
. We'll warn you now though, the remixed theme tune is enough to make Tony Hatch weep and Lyn's wearing a BLOODY TERRIBLE kaftan.