Welcome to Digital Spy's live coverage of the 2007 MediaGuardian Edinburgh International Television Festival!

The DS team are in Edinburgh reporting on the world's top TV festival. Look out for up-to-the-minute blog posts, in-depth news features and video reports from Edinburgh all festival long.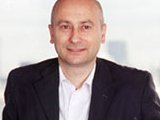 Top Story
Monday August 27, 14:42
ITV's director of television admits that the network is guilty of being "inspired" by rival formats.
| | |
| --- | --- |
| Aug 30 2007, 11:03 | |
| Aug 27 2007, 15:33 | |
| Aug 27 2007, 14:23 | |
| Aug 27 2007, 14:11 | |
| Aug 27 2007, 13:55 | |
| Aug 27 2007, 13:51 | |
| Aug 26 2007, 17:32 | |
| Aug 26 2007, 13:52 | |
| Aug 26 2007, 11:59 | |
| Aug 26 2007, 00:16 | |
| Aug 25 2007, 23:06 | |
| Aug 25 2007, 20:08 | |
| Aug 25 2007, 18:39 | |
| Aug 25 2007, 16:56 | |
| Aug 25 2007, 16:12 | |
| Aug 25 2007, 15:59 | |
| Aug 25 2007, 15:33 | |
| Aug 25 2007, 14:35 | |
| Aug 25 2007, 14:32 | |
| Aug 25 2007, 14:28 | |
| Aug 25 2007, 13:02 | |
| Aug 25 2007, 12:48 | |
| Aug 25 2007, 12:28 | |
| Aug 25 2007, 12:22 | |
| Aug 25 2007, 12:21 | |
| Aug 25 2007, 12:10 | |
| Aug 25 2007, 12:05 | |
| Aug 25 2007, 12:00 | |
| Aug 25 2007, 11:55 | |
| Aug 25 2007, 11:18 | |
| Aug 25 2007, 11:10 | |
| Aug 25 2007, 11:00 | |
| Aug 25 2007, 10:30 | |
| Aug 25 2007, 10:10 | |
| Aug 25 2007, 09:53 | |
| Aug 24 2007, 21:10 | |
| Aug 24 2007, 19:45 | |
| Aug 24 2007, 19:30 | |
| Aug 24 2007, 19:07 | |
| Aug 24 2007, 17:34 | |